Date - Nov 26th 2021

CORNICHE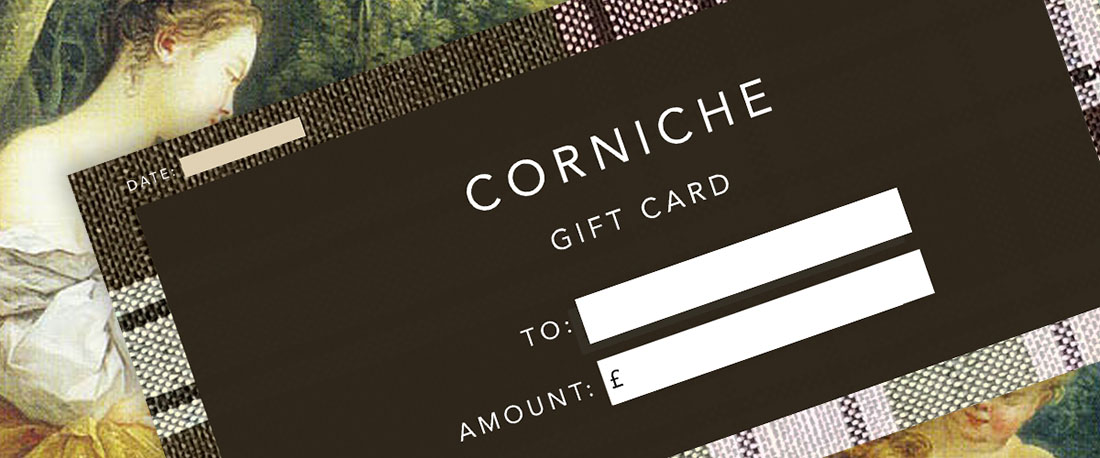 Ordering a Corniche Gift Card could not be easier. Complete the form and choose which way you would like it to be delivered, post or email. Fill in the address details and add any message you would like to accompany the token. We will send the Gift Card using your preferred delivery method.
You can also choose a day you would like it to be delivered if you wish and we will do our best to ensure it is delivered on that day. (As delivery is outside our control, we cannot guarantee this)3>
Click on "Add to Basket" and then proceed to checkout. We will send you a confirmation email and send as per your wishes.