WORLDWIDE EXPRESS SHIPPING

INDEPENDENT DESIGNER STORE ESTABLISHED 1975
David's Road Collection for Men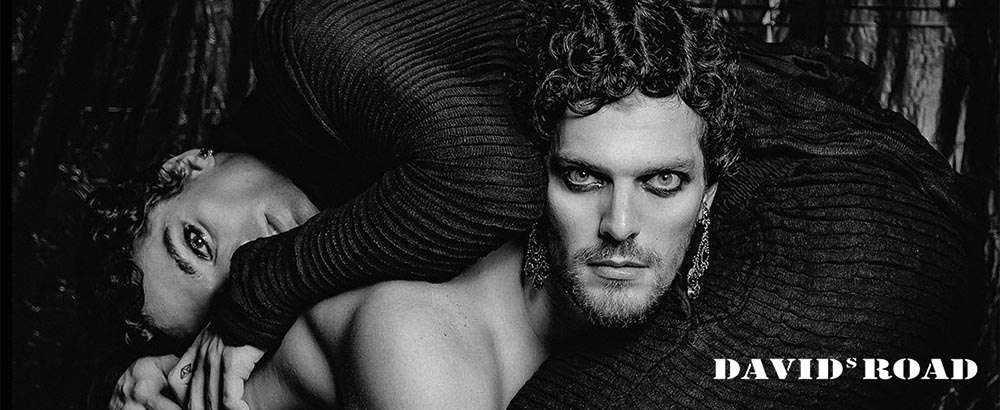 David's Road is designed by David Gevorkov, born in Tbilisi, Georgia, in 1978. David lives and works in Paris, France, and was one of the members of fashion design trio called Fresh Art, and later of the duo of David & Aleksander.  For many years he was dedicated to high fashion scene, creating highly admired haute couture collections.

Currently David is the founder and creative director of fashion house DAVID'S ROAD. With clothing inspired by modern culture and freedom of the city, it's streets and people. Each detail, line, colour, shape and shadow has particular meaning.

Fashion experts define DAVID'S ROAD as post-grunge or tramp-chic. As a designer he's not eager to follow fashion trends or rules, he tends to create his own aesthetic and the type of clothes that he is pleased to wear it himself. Based and designed in Paris and manufactured in David's home of Georgia. Much of the collection is uni-sex. The new Spring Summer 2023 collection is, once again, excellent.